My life comprizes a wide variety of my interests and passions. The leitmotiv of all of them is dialogue.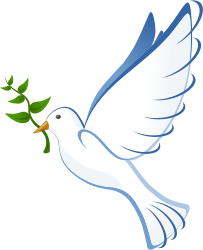 After graduating from secondary school, I've started to study religious science (german: religionswissenschaft) at Jagiellonian University, Poland. The knowledge I had gained during these 3 years gave me academic background for further involvement in inter-religious dialogue and better understanding (from academic point of view) of religious experience, so I could learn more about things that are shared and those which divide.
In further education I've focused on library and information science – as faculty – however my diploma researches have been still related to off-school interests. BA degree dissertation I had written on genealogy research on Polish Jews. In this theme I have been involved for several years serving as translator and research volunteer at the JewishGen groups. On MA degree studies, I had focused more on management of information and knowledge, however my dissertation focused on social aspect of Internet (dissertation title: "Gift, Exchange and Trust: its role, management and access to information) in modern society on the example of free-hospitality network"). Both BA and MA degrees obtained at University of Warsaw, Poland.
Following the success of MA graduation, I have started PhD studies at the inter-faculty program of history and applied social sciences at University of Warsaw, Poland. My PhD dissertation aims to describe the influence of the experience of Holocaust on the post-war national identity in Poland and Israel.
Nevertheless nor high school nor university have ever been just classrooms for me. In high school I was an active member of the team of organizers for 3 editions of school theatre festival and graduating, I have joined the Association of T.Czacki High School Alumni. During university career I have been active as mentor in ESN (Erasmus Students Network) – European organization of Socrates-Erasmus exchange students and their local students tutors – and active member and leader of international Catholic students organization (Pax Romana IMCS/MIEC) European coordination: JECI-MIEC European Coordination.
As a leader of JECI-MIEC European Coordination, I had participated in and initiated many inter-religious initiatives. I have been one of the founders of FBEG (Faith-Based Expert Group) – group of young experts in inter-religious dialogue each of them representing a faith-based youth organization of a European dimention. One of the group's initiatives (in which I have served from the very begining till end) has been creating of tool-kitt (youth friendly manual) for inter-religious dialogue. The t-kitt has been published under the title "Living Faiths Together: A T-kitt for Inter-religious Dialogue".
During my mandate as a member of the board of JECI-MIEC, I have also actively participated and co-founded European Inter-faith Youth Network – Religions for Peace (EIYN-RfP) – the only European wide network of youth organizations and individuals representing every religion present in Europe. In 2007 I have been nominated to represent EIYN in the European Women of Faith Network – Religions for Peace (EWFN-RfP) and in 2008 I was elected to the EIYN's Core Team where I serve until November 2013. In early 2012 I have been elected to represent EIYN in the European Council of Religious Leaders. In November 2013 I have reseigned from further involvement in RfP.
Aside of all the activities described above, I have remained active in national (Polish) organization of Catholic intellectuals: KIK (Club of Catholic Intelligentsia). In this organization I served for 10 years as international officer, as well as coordinator of inter-religious and ecumenical dialogue. For the years 2008 – 2010 I was also a member of the Presidium of the Board of KIK, and for the years 2010 – 2012 serving also as vicepresident.
KIK has been also a great school for developping my own Catholic faith and open approach towards other faiths and cultures.
On national level I have participated and initiated many projects for youth and multigenerational, mainly in Catholic-Jewish and Polish-Jewish dialogue. Both on cultural and religious dimention. One of the biggest initiatives on inter-cultural dialogue, where I have been a coorganizer is an International Film Festival "Jewish Motifs" taking place already for 10th time (2014) in Warsaw, Poland.
Formation which I have received in KIK gave me an opportunity to also get familiar with organization such as Pax Romana. This international federation of Catholic intellectuals (ICMICA/MIIC) and students (IMCS/MIEC) has been a great opportunity to learn more about mission to the world but also to serve. After some years of active participation, in 2008 I have been elected to ELC (European Liason Committee) of Pax Romana ICMICA/MIIC in which I have served until end of mandate in 2012. Since Jan. 2007 till 2012 I was also active in Women's Vision: Women group of Pax Romana ICMICA/MIIC.
Several trainings in KIK and JECI-MIEC European Coordination motivated me to become a trainer of non-formal education in order to serve to others with my facilitation skills. My experience fields cover: inter-cultural and inter-religious dialogue, students empowerement, human rights, peace education, social in-/-exclusion but also project management, new information technologies and others.
Currently I remain active in Wikimedia Poland in GLAM and gender gap, and as professional occupation: librarian (Senior Library Assistant) at OSCE/ODIHR in Warsaw, Poland but also as a free-lance trainer, and in 2019 succesfully defended my PhD dissertation at University of Warsaw, Poland.